<![if !vml]>

<![endif]>
WHERE IS
THE VENDEE?

Situation.
The Vendée's top 20 "must-sees".

Getting there:
Sea
Air

Nantes transport
Rail
Road
Routes from Channel ports - including
How to beat Nantes!

"Wish we'd had those instructions on getting round Nantes last year!"

Triangle and gilet in the car: don't forget them! (New law, from July 2008)

<![if !supportLineBreakNewLine]>
<![endif]>
<![if !vml]>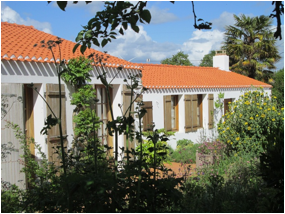 <![endif]>
PRACTICAL INFORMATION

Accommodation:
hotels
b&bs
self-catering houses
camping/caravanning
plus
<![if !vml]>

<![endif]>

Markets
Money
(including the Euro!)
Telephones
Cybercentres
Wines, includes
suggestions for places
to taste & to buy

"so-o-o-o-o much information!"

RESTAURANTS !
Some of our own favourite places to eat.
Updated 10.01.10

<![if !vml]>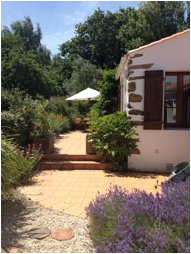 <![endif]>
Ideas for hundreds of outings,
from museums to theme parks,
castles to junk shops,
plus where to play golf, zoom through the treetops,
or get out the surfboards

Click here to order
a copy from
<![if !vml]>

<![endif]>
_______________
<![if !vml]>

<![endif]>

WELCOME
TO
THE VENDÉE
<![if !vml]>

<![endif]>
If you think these pages are good - wait till you get your hands on a copy of the book (see left):
The Vendée
FOURTH EDITION NOW ON SALE,
WITH 100 PHOTOS AND 16 PAGES
OF COLOUR

<![if !supportLineBreakNewLine]>
<![endif]>
Don't just take my word for it; see what readers say, below !
"Our Bible!"
"Absolutely spot on!"
'Everyone on our campsite was clamouring to read it!'
ALREADY READ IT?
Why not write a review for Amazon?
Now you can pack all your holiday reading on an Amazon Kindle!
<![if !vml]>

<![endif]>
TIPS FOR VENDEE HOME-OWNERS

Paying tax on rental income.
See a film - in English!
Kitchen design tips.
Keeping septic tanks sweet.
DIY shops.
Sharing information
Last updated
18.05.09
HEALTH PROBLEMS
Based on our own experiences, here are some hints from
Anne Bréchet and myself to guide
you through some emergency formalities.
Health and hospitals
Death formalities
CANCER SUPPORT
A Cancer Support Group for English-speakers in the Vendée
A France-wide forum for English-speaking cancer sufferers in France.
<![if !vml]>

<![endif]>
ACTIVITIES
Boating
Cycling
Fishing
Golf
Riding
Walking
Special features:
Jim Clement
on cycle routes
Rob Busby
on angling

...and the ultimate
yacht race - the
Vendée Globe
(Next edition starts 6 November 2016)

<![if !supportLineBreakNewLine]>
<![endif]>
<![if !vml]>

<![endif]>
BEACHES
From the Bay of Bourgneuf in the north to L'Aiguillon-sur-Mer in the south.
plus:
Francky Trichet's best "spots" for surfing.
"What did we love best? The unspoilt beaches, of course - and the surf!"
BY THE SAME AUTHOR
Northern France:
What to do and see within
90 minutes of Calais
<![if !vml]>

<![endif]>

Click here for a website
full of useful information on Northern France.
2015
Sorry, I am afraid the book itself is currently out of print while I research a new edition, so please try your local library for a copy…
<![if !vml]>

<![endif]>
CALENDAR
What will be going on when you get there?

Last updated 18.06.16
January 2016
February 2015
March 2015
April 2015
May 2016
June 2016
July 2016
August 2016
September 2014
October 2012
November 2015
December 2015
"Planned our whole holiday by it!"
<![if !supportLineBreakNewLine]>
<![endif]>
<![if !vml]>

<![endif]>
HISTORY
Eleanor of Aquitaine
Richard the Lionheart
The Hundred Years War
Wars of Religion
The 18th-century Vendée Wars
Recent history

"...clear and concise..."
To learn more about the Vendée Wars, read Tim Hayward's GENOCIDE
that gives an excellent grasp of these tragic events. £4 plus postage.
Order via my email at the bottom of this page.
<![if !vml]>

<![endif]>
<![if !vml]>

<![endif]>
CHURCH-GOING
<![if !vml]>

<![endif]>

English church services in the Vendée

The Congregations of
All Saints, Vendée

and
Joie de Vie Christian Fellowship



<![if !supportLineBreakNewLine]>
<![endif]>
<![if !vml]>

<![endif]>
HOLIDAY COTTAGES

A small selection
of delightful holiday properties to
rent in the Vendée...
...ranging from
a pretty country cottage
to a grand chateau
<![if !vml]>

<![endif]>
Crafts, activities and other topics

Famously Vendean
Church organs of the Vendée
Some churches and chapels
Animal hunt
Winter visits
Wind- and watermills
Weather to go out
<![if !vml]>

<![endif]>
NOT ENOUGH
SPACE
IN THE BOOK!

Some extra things that couldn't be fitted
into the new book...
... plus a few updates.
PICTURE
LIBRARY
If you're searching for images of the Vendée to illustrate an article, maybe I'll have what you're looking for...
Please mail your request to the address near the bottom of this page.
<![if !vml]>

<![endif]>
LINKS
Last updated
12.11.14
Local towns and villages
Useful Vendée links
Other areas of France
Camping/caravanning

<![if !supportLineBreakNewLine]>
<![endif]>